Kat Von D Threatens 'Ink' Producers Over Nikki Sixx
Kat Von D
Threatens 'Ink' Producers Over Nikki Sixx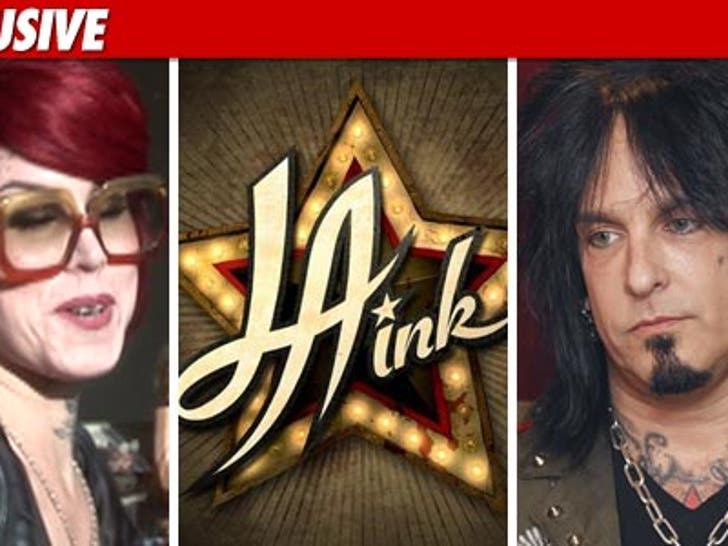 Kat Von D just went nuclear on the producers of her reality show "L.A. Ink" -- threatening a legal war over several scenes that feature Kat trash-talking her on-again boyfriend Nikki Sixx.
Sources close to the production tell us ... Kat went ballistic on producers earlier this week when she viewed screeners for upcoming episodes of "Ink" which air on TLC starting Wednesday night ... which contained several scenes featuring Kat going off about her then ex-boyfriend Nikki Sixx.
Here's the problem -- the footage was shot a while ago, while Kat was dating Jesse James ... and back then, she still harbored some ill-feelings toward Nikki.
But now, Kat and Nikki are back together -- and when Kat previewed the footage from the upcoming episodes, which contained the anti-Nikki smack talk, we're told Kat "freaked out."
We're told Kat demanded producers re-edit the show ASAP -- removing all negative Nikki references and killing a storyline involving a "Nikki vs. Jesse" theme ... or else she would file legal papers in an attempt to stop the show dead in its tracks.
In the end -- we're told producers begrudgingly obliged and Kat's comments will never see the light of day.