World Series -- Giants Step Up to the Dinner Plate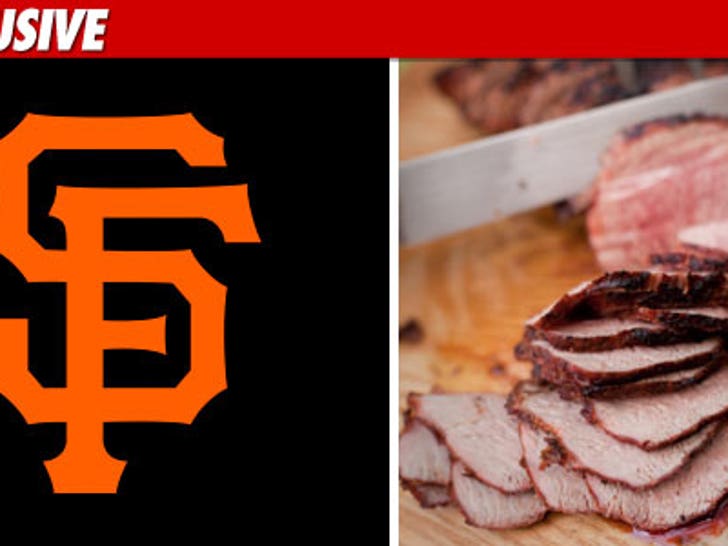 The San Francisco Giants have already won Game 1 of the World Series ... based on pregame meals anyway -- 'cause the clubhouse menu is simply ridiculous and also delicious.
TMZ Sports got a sneak peak at the pregame meal Executive Chef Joe Day is serving and the Giants locker room at AT&T Park sounds more like a five-star San Fran restaurant.
-Tri Tip
-Pork Tenderloin
-Chicken breast sandwich
-Brown rice
-Pork bean potato soup
-Mixed green salad
If the Giants are a little sluggish in the early innings ... we'll understand.
As for the Texas Rangers -- no chef for you! The Giants tell us their opponent will have to settle for a catered meal.