Photog Claims Tila Tequila Kidnapped His Girlfriend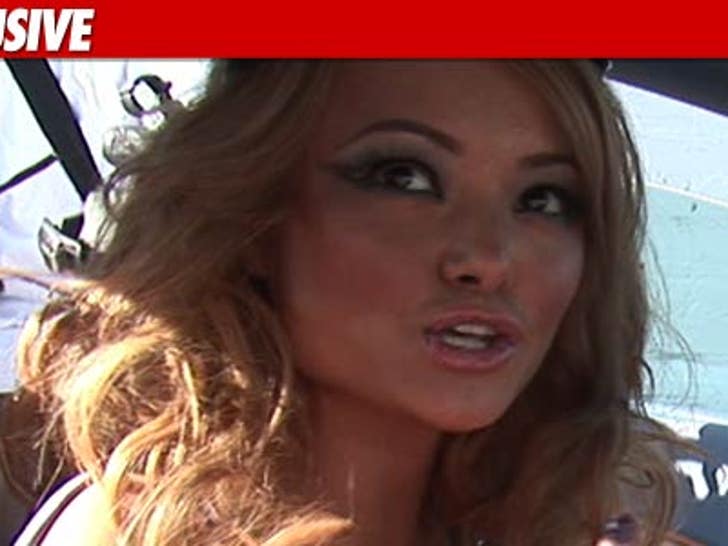 Tila Tequila may have been out-crazied by an L.A. photographer who claims Tila, along with 4 armed men with guns, kidnapped his alleged girlfriend and threatened to kill him ... this according to court documents obtained by TMZ.
Photographer Garry Sun filed an application for a restraining order in L.A. County Superior Court, claiming on October 19, Tila and the armed men drove to the Texas house of his alleged girlfriend, Shyla Jennings, kidnapped her, somehow got Shyla on a plane and flew her to L.A.
Sun claims Tila then threatened Shyla ... If anyone notified cops, she and Garry would be toast.
A judge has not ruled on the restraining order.
Tila says Sun made the whole thing up and she's calling her lawyer.
UPDATE: Tila's lawyer calls the allegations, "patently absurd" ... and insists Sun is simply filing the lawsuit to "get back at [Tila]" after he was fired from his role on Tila's website.
The lawyer adds, "[Sun] will undoubtedly be held accountable by appropriate authorities for making these false allegations."