Former Boxing Champ -- Glove-Hate Relationship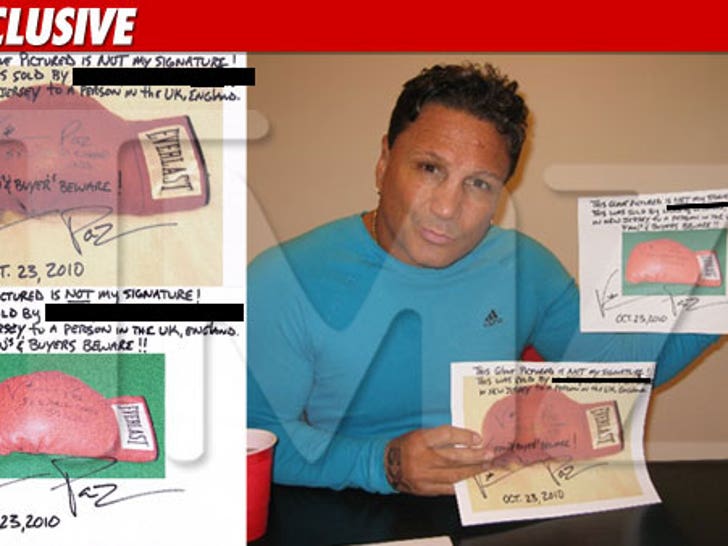 The gloves are off for five-time world champ Vinny Paz -- we're told sets of his autographed boxing mitts are making the rounds among collectors ... but according to him, the signatures are fake.
The boxer's rep tells TMZ, a New Jersey autograph dealer has been mixing the good with the bad -- i.e. selling authentic sports memorabilia alongside counterfeit crap -- and Vinny is one of his victims.
The Pazmanian Devil has since been trying to get the word out -- warning potential collectors of the bootleg swag -- but we're told the damage has already been done. According to his rep, Vinny's lawyer is on the counter attack ... and will be firing off some vicious legal papers any day now.
Calls to the alleged counterfeiter haven't been returned.