Iowa Cleared of Wrongdoing in AshtonGate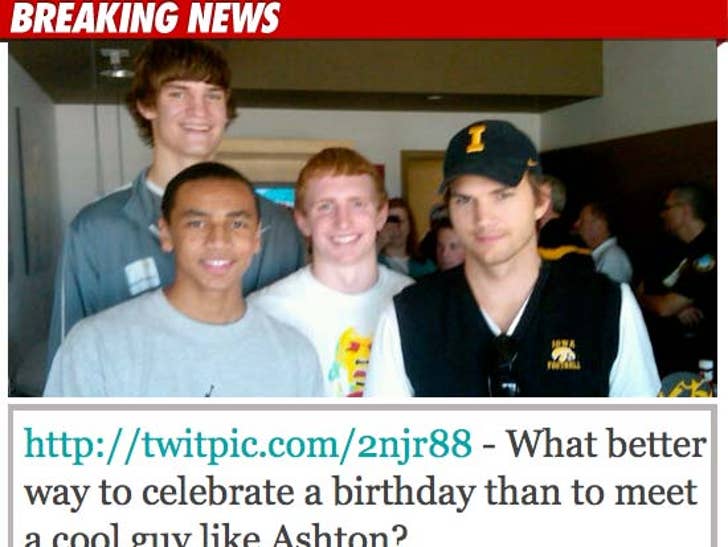 The University of Iowa will not be punished by the NCAA for allowing its recruits to meet Ashton Kutcher and Demi Moore ... so says a rep for the school.
U of Iowa Asst. Sports Information Director Steve Roe tells TMZ ... the NCAA has ruled that the school's explanation -- that the meeting was purely a coincidence -- was "sufficient" and no further action will be taken against the school or the recruits.
As we previously reported, the NCAA was looking into alleged wrongdoing by the school after a few high school basketball recruits met Ashton and Demi at an Iowa football game in September ... and then posted the photos on Twitter.