Schwarzenegger's Kid -- Cops Shut Down House Party
Schwarzenegger's Kid
Cops Shut Down
House Party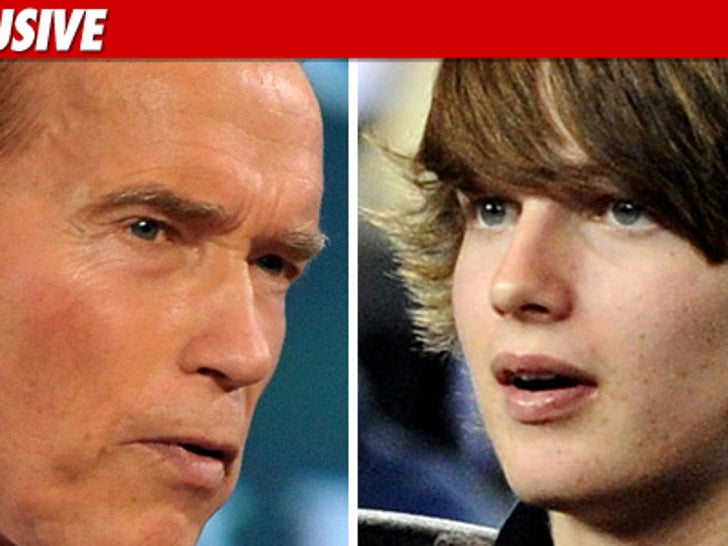 Arnold Schwarzenegger's 17-year-old son had a run-in with LAPD officers this weekend -- when cops responded to a house party he was co-hosting ... and forced him to shut it down.
Law enforcement sources tell TMZ ... cops received six noise complaints about a house party in West L.A. on Saturday night ... and when they arrived to the scene, they were greeted by Patrick Schwarzenegger.
We're told the officers -- which included members of an LAPD Vice Unit -- informed Patrick about the complaint -- and asked him and the other co-hosts to call it a night.
Sources tell us Schwarzenegger and his pals were very nice and complied -- but we're told the officers handed out multiple citations to minors who were in possession of alcohol.
We're told Patrick was not among those cited.
So far, no comment from Schwarzenegger's camp.