'Big Friggin' Wedding' Duo -- Victims of N-Bomb Attack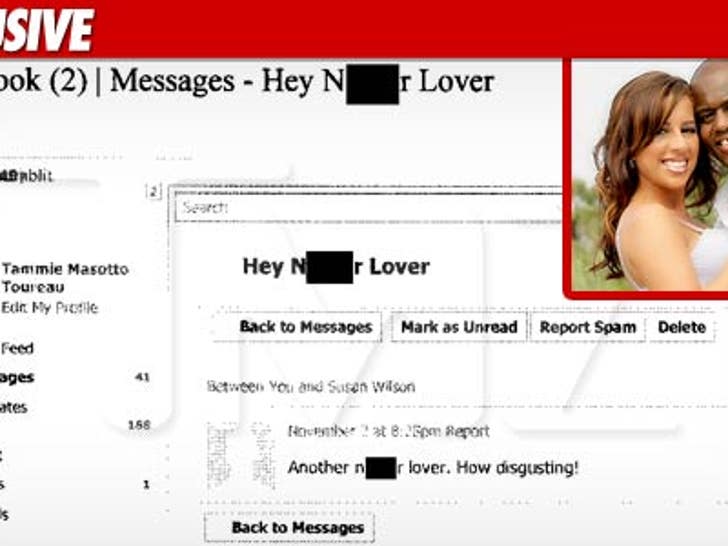 The interracial couple on VH1's "My Big Friggin' Wedding" was the target of a racist attack on Facebook ... and now they're on the hunt for the person responsible for dropping the n-bomb.
Less than 24 hours after the episode featuring Danny and Tammie Toureau aired on Monday night -- someone using the name "Susan Wilson" sent Tammie an FB message saying, "Another n***er lover. How disgusting."
Now, the couple's attorney/manager Bryan Konoski tells TMZ they're working with Facebook to track down the culprit ... but they believe the perp was using a bogus name and the "Susan Wilson" account has already been shut down.
Still, Konoski insists if they ever find out the coward's identity, they "will be seeking immediate law enforcement intervention."
Tammie tells TMZ, "Why would anyone care if the love of my life is not the same race as me. He's my prince charming no matter what background he is!"