Chad Pennington -- Fired Up Over Eminem Song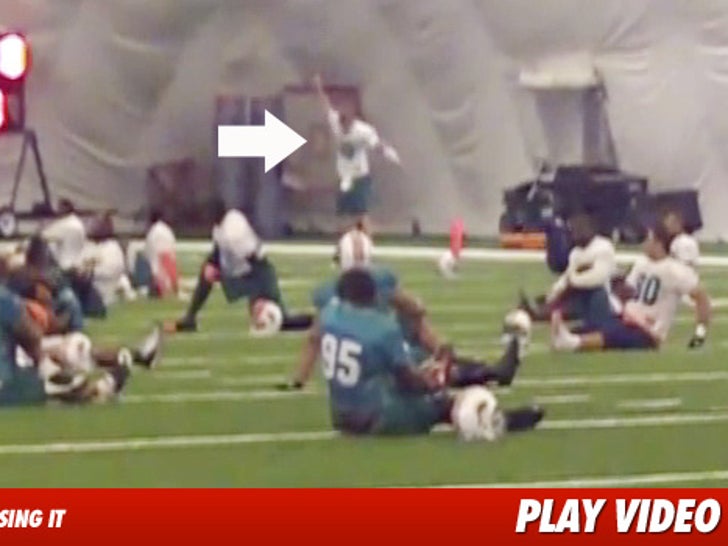 Just days after the Miami Dolphins named Chad Pennington their new starting QB -- someone played Eminem's "Lose Yourself" during team warm ups ... and nobody was more FIRED UP to hear it than Chad.
Pennington -- who's been Chad Henne's backup all season -- went bonkers this morning at the Dolphins' practice facility while his team looked on ... and Jeff at JeffDarlingtonSports.com caught the whole thing on tape.
Opportunity comes once in a lifetime, yo.