Jodeci Singer Arrested -- Toasted at Subway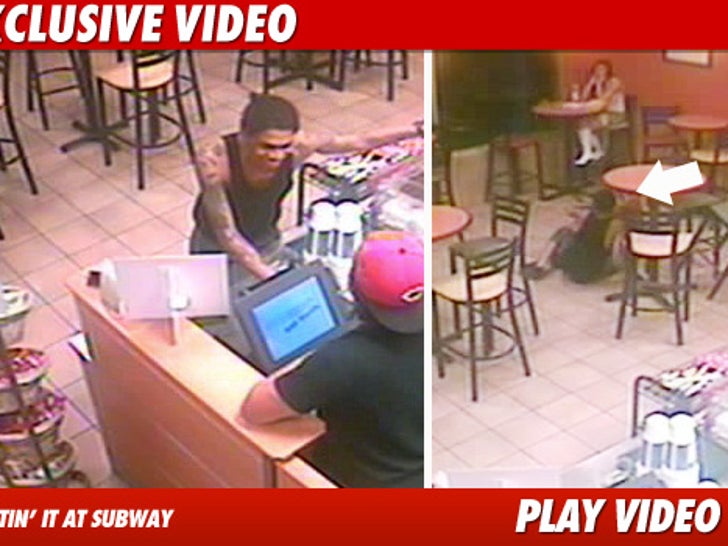 When you think about Subway restaurants, you probably don't think, "Great place to go when you're super drunk" ... unless you're the ex-leader of the '90s R&B group Jodeci.
TMZ has learned DeVante Swing -- real name Donald DeGrate Jr. -- was arrested at a Subway in Burbank, CA this past weekend. Cops say he was so hammered, he couldn't even walk straight ... and it was all caught on tape.
Law enforcement sources tell us ... police received a call from a concerned citizen around 5:00 PM on Sunday ... after DeVante was sloppily crashing into tables and falling on the floor.
When officers arrived, they arrested the 41-year-old singer for being drunk in public -- and hauled him to a nearby jail.
We're told DeVante was released around 11 PM -- after cops determined he had finally sobered up ... but we're told he won't be charged with a crime.