Sam Ronson Sued over 'Vicious Murderer' Dog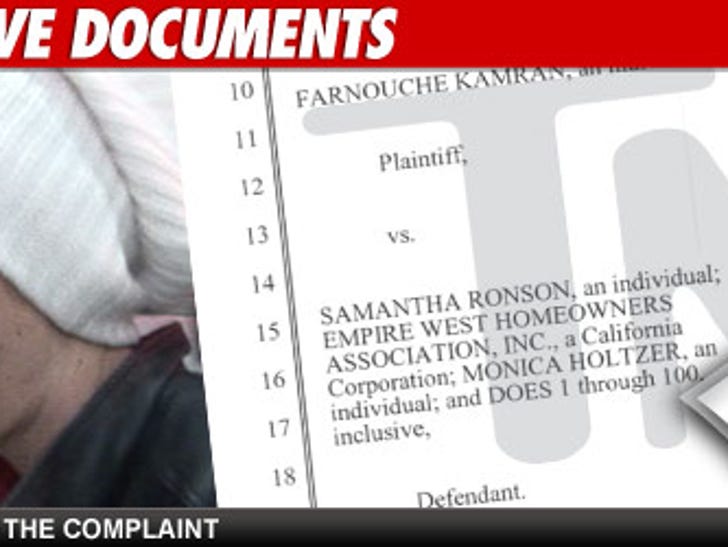 Samantha Ronson has a "vicious murderer" living with her named "Cadillac" -- this according to a lawsuit obtained by TMZ.
Farnouche Kamran just filed the lawsuit in L.A. County Superior Court -- claiming Ronson's dog Cadillac attacked and killed her dog Tiger in the hallway of their apartment complex back in August.
In the docs, Kamran claims Cadillac has a long record, biting and attacking other dogs and people.
The suit claims a man in Ronson's apartment unit let Cadillac out just before the fatal attack. Interesting, the suit makes it clear "it was not Lohan." Michael gets blamed for everything!
Kamran is suing Ronson, Empire West Homeowners, and the landlord at their apartment complex for $750,000 ... plus medical expenses and punitive damages.