Mel Gibson Love Life -- The 'Communist' Love-Letters
Mel Gibson
The 'Communist'
Love-Letters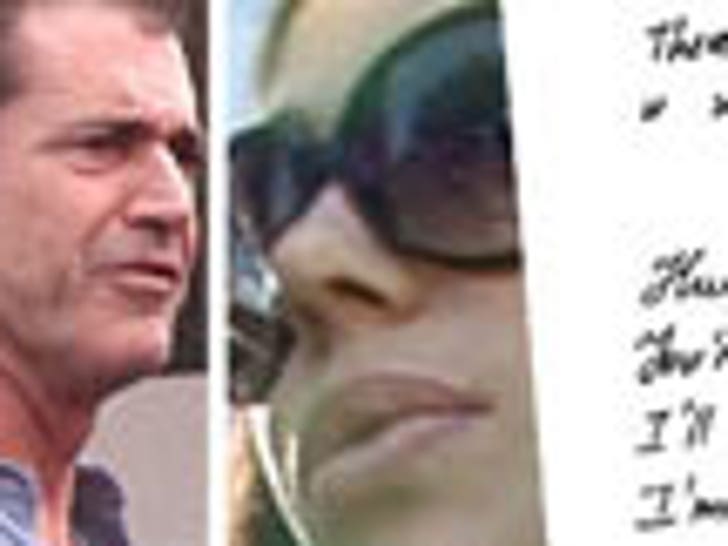 Mel Gibson had a pet name for Oksana Grigorieva -- his "dark eyed beautiful little communist" ... this according to love letters entered into court and obtained by TMZ.
Oksana saved dozens of love notes from Mel throughout their relationship -- chock full of passion, cheesiness, obsession -- and a warning about what could trigger him to become "irrational."
Here are some of the highlights:
-- "This is your capitalist pig landing his jet in Minnesota 4 customs! I have scarcely thought of anything but u since I left London! That is wonderful + sad because you are not near me! I need my little Russian to fill my soul."
-- "If u r up call me my dark eyed beautiful little communist! I miss u + by God, I love you"
-- "Smoocherinos all over you!"
-- "I love u madly as u can prolly tell by the extent to which fear of losing u can make me irrational."
-- "You conquered the monster in me with your love emanating from your truly beautiful + heart + soul."
Mel even wrote a poem for Oksana, with the line: "This kinda love is like war ... I just can't resist your advance no more."
Unfortunately, we all know how this love story ends ...