Oksana Never Told Doctor Mel Injured Lucia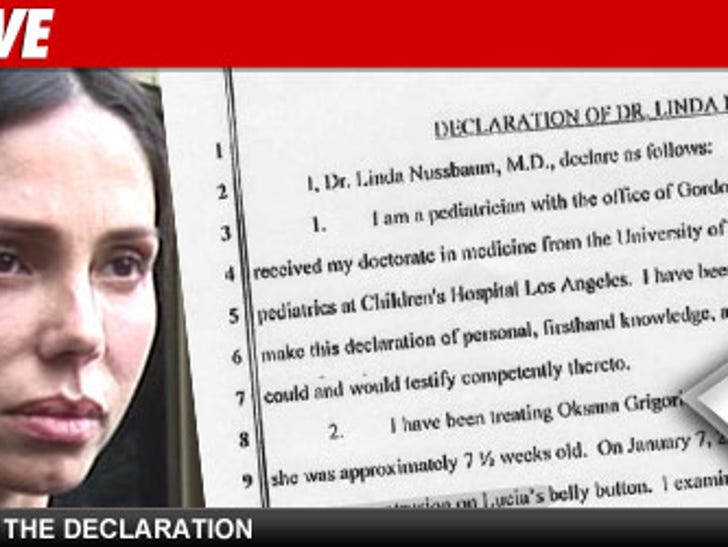 TMZ has learned the pediatrician who examined the child of Mel Gibson and Oksana Grigorieva the day after their explosive blowout never saw any evidence the baby was injured, contrary to Oksana's claim.
We've obtained a declaration from Dr. Linda Nussbaum, who says Oksana brought Lucia in for an examination on January 7, 2010, the day after the January 6 showdown.
According to the declaration, Oksana brought Lucia in to check on a protrusion on Lucia's belly button, but never mentioned an injury to the baby's chin, which she now claims Mel inflicted.
Dr. Nussbaum says, "...I did not see any symptoms of trauma, abuse, bruising, redness or injury on her face, head or elsewhere on her body."
Oksana is alleging Mel struck and injured the child during the argument, but Dr. Nussbaum says, "Ms. Grigorieva did not state to me that Lucia had suffered any trauma, abuse or injury of any kind."
We're told Mel's side believes a photo Oksana is using in the custody case -- showing a mark on the baby's chin -- was doctored.