Mel Gibson's Depo -- Listen To the Tapes, Mel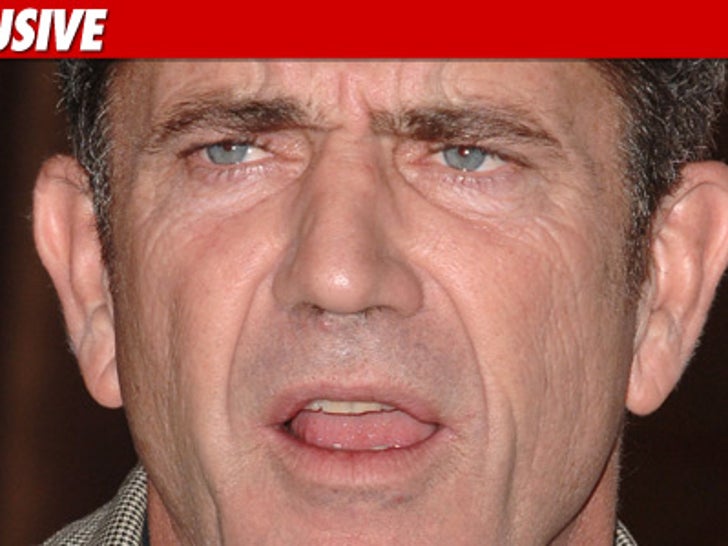 Mel Gibson could be forced during his deposition today to listen to his now infamous tirades that Oksana secretly taped -- if Oksana Grigorieva's legal team has its way ... TMZ has learned.
Sources connected with the case tell us Oksana's lawyers are "seriously considering" playing the tapes in front of Mel, partly to show that he physically abused Oksana and partly to prove he's an unfit parent. We're told the lawyers want to ask Mel about alleged domestic violence, the rants, the works.
This is the first time Mel will testify under oath in the custody case ... and we're told Oksana's lawyers are viewing it as a "no holds barred" deposition.
Sources say Oksana's legal team will use certain statements Mel has made about his conduct on January 6 -- the day of the blowout fight -- as well as other statements to challenge his credibility.
The defense believes if Mel asserts his Fifth Amendment right against self-incrimination during the depo, Oksana's team can use that against him by pointing to the earlier statements.
As for playing the tapes in the depo ... there are big hurdles. First, our sources say the judge has imposed ground rules requiring lawyers to stay away from the domestic violence issue. Nonetheless ... the defense believes it still has the right to ask the questions.
The bigger hurdle ... Oksana and her lawyers do not have the original recordings, and Mel's lawyers will almost certainly object to a bootlegged copy being played.
We're told the depo will "definitely" last longer than a day.