Mel to Oksana: 'You Will Always Be Taken Care Of'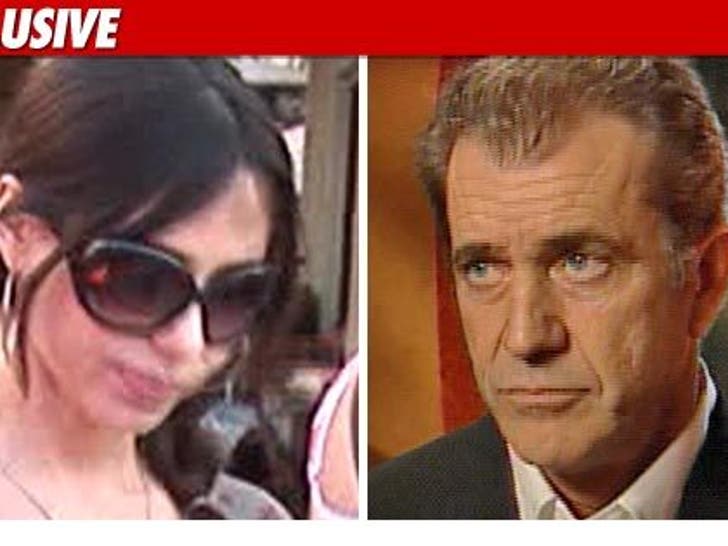 Oksana Grigorieva said in a sworn declaration obtained by TMZ ... she has had nothing to do with evidence related to the case that is "constantly flooding the Internet."
The docs -- filed in an attempt to limit the search of Oksana's computer in the extortion investigation -- include an iPhone text from Mel Gibson to Oksana during negotiations for the cohabitation agreement back in November, in which the actor writes, "I give my word you will always be taken care of. As u have always been. you & lucia you will always have a roof over your head even if I drop dead." Mel adds, "Please believe I love u & don't let this shi**y document be a stumbling block we can change what needs to be changed ..."
Oksana, who got virtually nothing in the cohabitation agreement, responded, "That was very unfare [sic] to ur daughter. I don't care about me." Mel responded, "I didn't make an offer yet. It's lawyer s**t. They haven't even met yet."
In her declaration, Oksana says, "The computer data seized ... contains materials relating to our daughter Lucia, my son and Mel Gibson's sons. None of this material is remotely related to any investigation of the criminal matters."
As for releasing tapes and other evidence, Oksana says, "There have been false accusations that I have done this but I have not. I have a right to privacy and I am asserting that right."
Oksana ends by saying, "The mediation agreement does not reflect any extortion by me. To the contrary, I signed the agreement only because I felt threatened. I believed that I would be arrested, deported and deprived of custody of Lucia if I did not sign."