Bill Clinton in 'Hangover 2' -- Films Cameo for 'The Hangover 2'
Bill Clinton
Films Cameo
For 'The Hangover 2'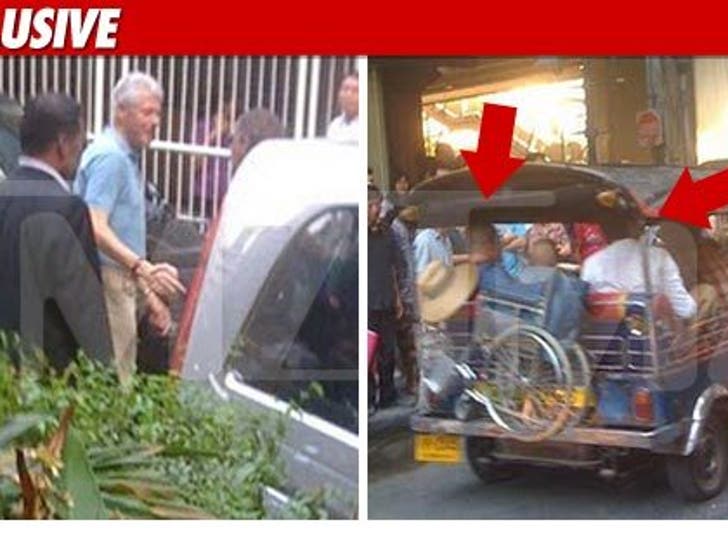 Mel Gibson was persona non grata on "The Hangover 2" set ... but not so with Former President Bill Clinton, whom TMZ has now confirmed just shot a cameo.
Bubba was spotted on the set in Thailand yesterday (left) where we're told extra security was added for his presence.
Our spies say they saw Bill walk on the set and were told by crew members he was filming a cameo. None of the people we spoke to, however, saw Bill actually step in front of the camera.
Although some people associated with the flick have told us Bill just "hung out," we've now confirmed he did indeed shoot a cameo.
In the photo on the right, you can see Zach Galifianakis and Bradley Cooper riding in a rickshaw -- Zach is sporting a shaved head like in the pictures we posted earlier this week.
We're guessing Clinton did some serious work ... on the craft service table.