Mel Gibson's 'Hangover' Replacement -- Liam Neeson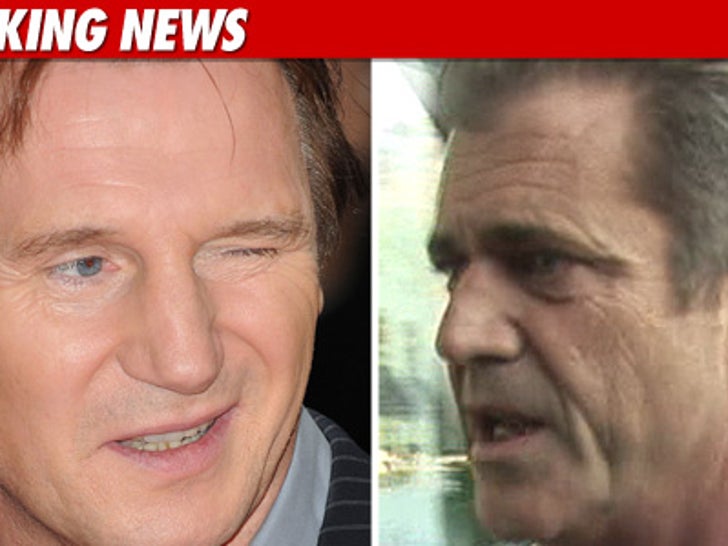 Mel's out, Liam's in -- after a huge backlash against Mel Gibson's would-be cameo role in "The Hangover 2" ... "A-Team" star Liam Neeson has been tapped to fill the role ... according to Variety.
Liam tells Variety -- "I just got a call to do a one day shoot on 'Hangover' as a tattooist in Thailand ... that's all I know about it" ... and the whole deal went through his "A-Team" pal, Bradley Cooper.
As we first reported, Mel Gibson was 86'd from the role -- in which he would have played a tattoo artist -- after friends of the cast put political pressure on the actors to raise hell.