Mel Gibson Plays the Publicist Card in Court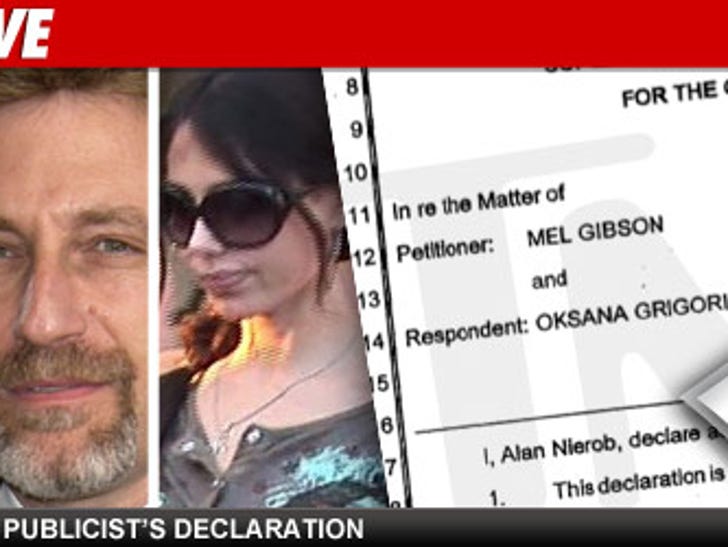 Mel Gibson's child custody war with Oksana Grigorieva has gone downright Hollywood, because his publicist has gotten into the act.
TMZ has obtained the declaration of Alan Nierob, a long-time publicist who has repped Mel for 15 years.
Nierob's declaration is fascinating, creating a picture of a publicity-hungry girlfriend who loved Mel and loved what he could do for her career.
Nierob, who says he was frequently around Oksana during the three years she and Mel were together, says bluntly, "In my opinion she enjoyed press events more than most of my clients' spouses and significant others."
Nierob's declaration is also important, because he makes the case that after the January 6 blowout fight, Oksana showed love, not fear around Mel.
Nierob recalls a January 27 dinner where Oksana was "joking, laughing and extremely happy."
Nierob adds, "While Miss Grigorieva and Mr. Gibson were dating they often were together and she never appeared reluctant."
And in the parenting department, Nierob claims, "On a multitude of other occasions, Miss Grigorieva commented to me that she believed Mr. Gibson was a 'great' father to Lucia."