Chris Brown's Judge: No One's Done a Better Job
Chris Brown's Judge:
No One's Done
a Better Job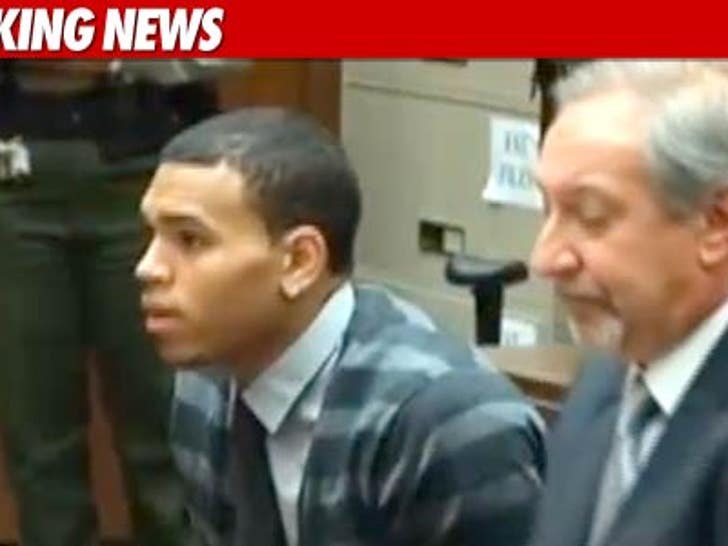 If probation is a report card, Chris Brown just got an A+.
During a progress report hearing in the Rihanna beating case, the judge said she was blown away by Chris' work ethic, commenting, "No one has ever done a better or more consistent job than you have."
Brown -- who pled guilty to felony assault back in June of 2009 -- only has seven domestic violence sessions left ... and he's completed 581 hours of community service ... which still leaves 819 hours.