Eva and Tony -- Tats a Huge Problem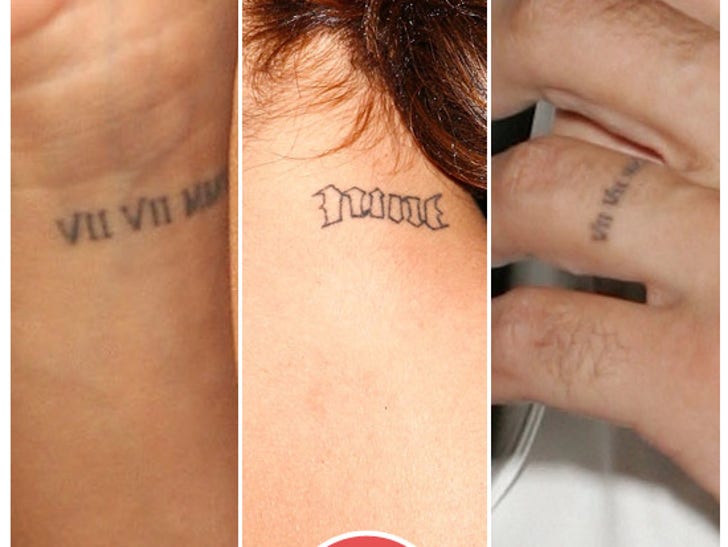 Eva Longoria and Tony Parker didn't just trade vows when they got married -- they also got permanent displays of affection tatted on their bods -- but now that the marriage is off, will the ink follow?
Both Eva and Tony had Roman numerals tatted on themselves -- representing their wedding date. Eva's is on her wrist -- Tony's is on his ring finger.
But there's more -- Eva also got the word "Nine" tatted on her neck (Tony's jersey number).
Plus, Eva says she has another tat -- Tony's initials -- but they're hidden in a spot where only he can see .... well, in a place he USED to be able to see.