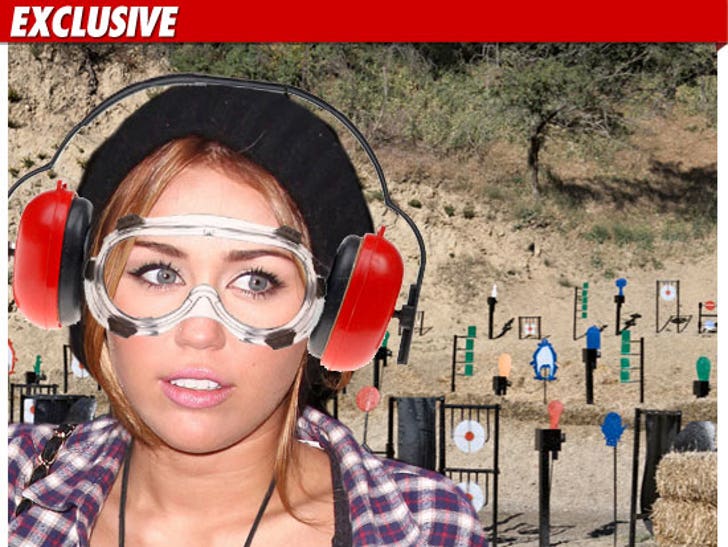 When Miley Cyrus rolled over to an L.A. area gun range this week -- size mattered -- because TMZ has learned the 17-year-old was only trying to master the art of the handgun.
Sources at the Oak Tree Gun Club tell TMZ ... Miley spent several hours at the "tactical pistol" range ... working with a team of gun experts ... reportedly for an upcoming Hollywood project.
We're told Miley was allowed to take aim several hours before the place opened to the public -- to ensure she wasn't bothered or distracted while wielding the firearm.