Kat Von D's Cat Dies in House Fire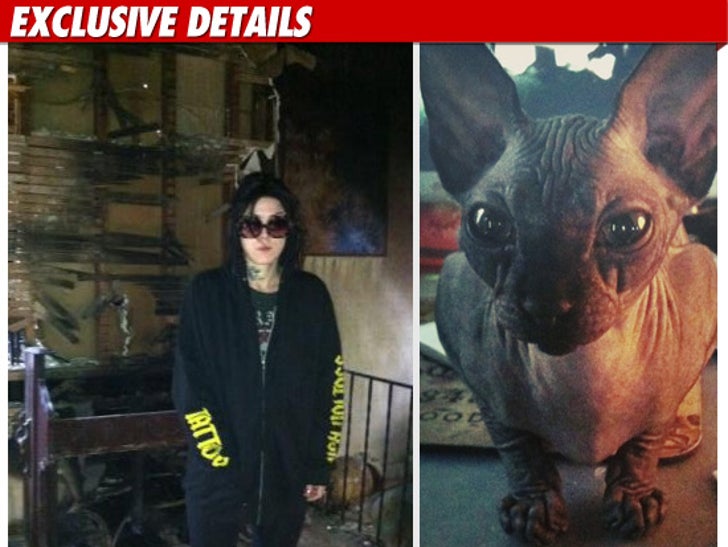 Kat Von D suffered two devastating losses at the same time this weekend -- when a fire ripped through her home in the Hollywood Hills ... taking the life of her beloved cat Valentine in the process.
Sources tell TMZ the house fire call came in at 11:23 PM on Saturday night -- and six fire trucks and two ambulances responded. It's unclear if Kat was home at the time. We're told it took 30 minutes to extinguish the flames.
Kat tweeted the heartbreaking news about Valentine early this morning, saying, "my house burned down last night with my cat inside."
Kat later tweeted a picture of her charred home (above left) saying, "In order to gain everything, you must lose everything" -- followed by a pic of her cat (right) with the text "R.I.P. My little Valentine."
Calls to Kat's rep have not been returned.