New MJ Music Video -- Go Towards the Light!!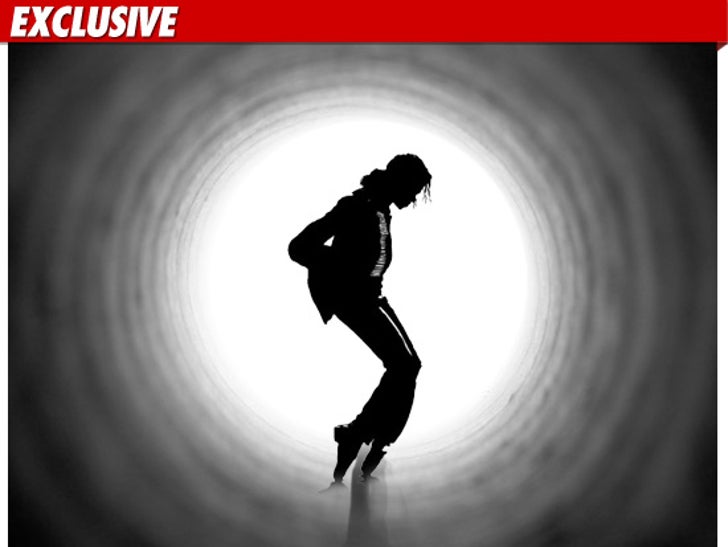 Michael Jackson's new music video for "Hold My Hand" will be to die for ... TMZ has learned.
Sources tell TMZ a shoot for the MJ/Akon music video took place yesterday at an airplane hanger in Tustin, CA -- and it involved a whole bunch of extras ... and a very heavenly theme.
We're told the group of extras -- which included a bunch of die-hard MJ fans -- were asked to gather outside the hanger ... and when the giant doors opened, the place was pitch black ... except for one bright light at the end.
Our spies say the extras were then asked to walk towards the light ... symbolizing their journey into heaven.
Should be one hell heck of a music video.