Oksana vs. Mel -- Tensions and Stakes Are High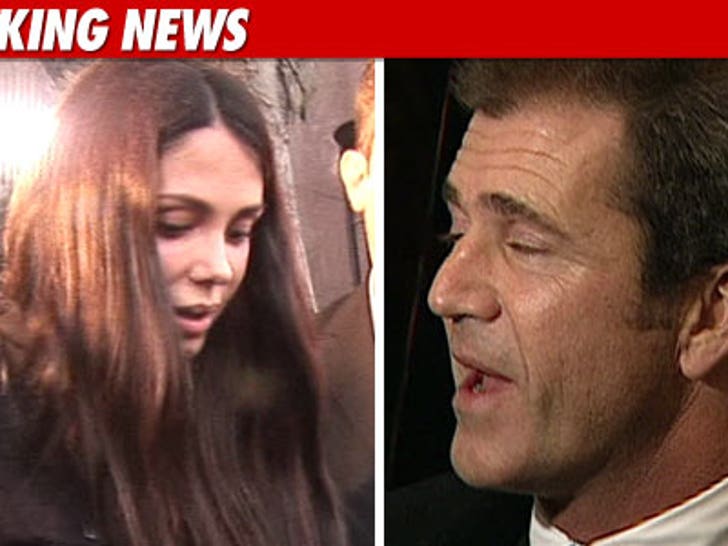 Oksana Grigorieva and Mel Gibson are in the same courtroom right now as Mel fights to strip her of custody, but so far not a word has been spoken between them ... and the tension is obvious.
Mel has avoided making any eye contact with Oksana, often looking at the ceiling.
As TMZ first reported, Mel is taking a radical legal step -- asking Judge Scott Gordon to strip Oksana of custody, prohibit overnight visits with Lucia and only allow her supervised visitation. And as we reported, Mel's lawyers want the new arrangement for the next 6 months, after which the judge can re-evaluate it.
Oksana has been in and out of the courtroom with her lawyers. Several witnesses are in the hallway, including Oksana's mother, music producer Jimmy Hoyson, the nanny, and the private monitor Mel hired.
They've been in court since 9:00 AM and the hearing is supposed to last all day.
Keep refreshing for the latest updates ...
UPDATE 1:40 PM PT -- Oksana's mom is getting ready to take the stand, with the help of an interpreter.