'Housewives' Legal Wars -- East vs. West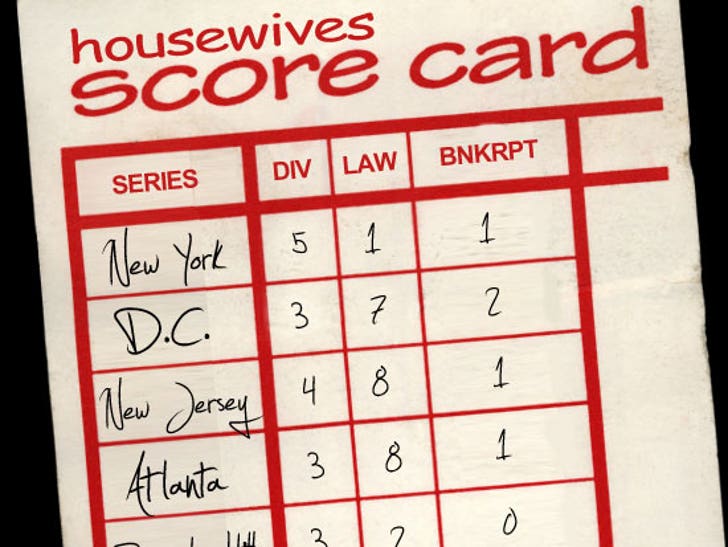 It's a full-on gang war. TV's "Housewives" brawling for the titles, "Most Divorces," "Most Bankruptcies" and "Most Lawsuits." East vs. West!
We've been combing through court records, with certain limitations. We looked at lawsuits and bankruptcies since the shows started airing ... and all divorces, regardless of date.
-- DIVORCES: The ladies of "Real Housewives of Orange County" took top honors with 12.
-- LAWSUITS: It's a tie!!! The casts of "Real Housewives of Atlanta" and "Real Housewives of New Jersey" each have a total of 8.
-- BANKRUPTCIES: "Real Housewives of D.C." won with 2.
As for the losers, we know ... it's an honor just to be nominated.