ATL 'Housewife' Accused of Stiffing Private Eye
ATL 'Housewife'
Accused of Stiffing
Private Eye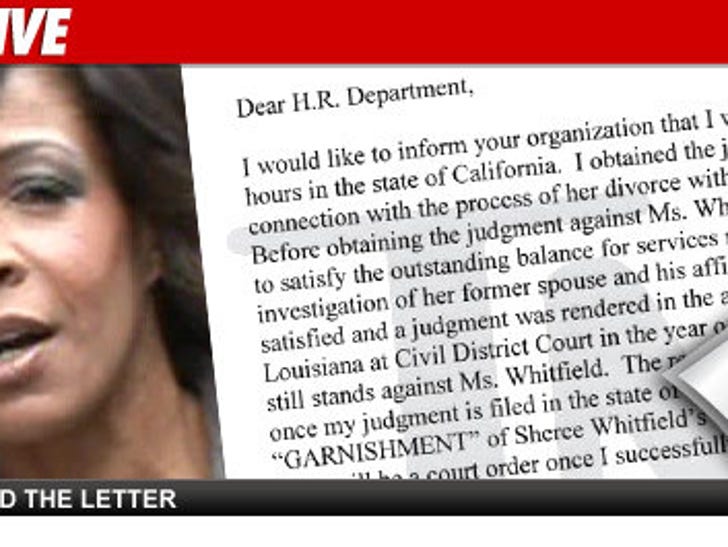 "Real Housewives of Atlanta" star Sheree Whitfield is accused of screwing over the one person you probably don't wanna mess with -- her private detective -- and now the dude is out for revenge.
Sheree hired a private investigator named Dwayne Alexander back in 2005 to dig up dirt on her then-husband, ex-NFL star Bob Whitfield -- but according to a court order obtained by TMZ ... she still owes him $28,858.93 for snooping services and interest.
Now, Alexander's gone way over her head to get the money, firing off a letter to Bravo -- the network behind "Housewives" -- claiming he plans to garnish Sheree's wages from the show to settle the debt once and for all.
Sheree's lawyer claims Alexander's judgment is "void" -- telling us, dude "has no idea what he's doing in a court of law and what he's trying to do is improper."