Lawsuit: 'Real Housewives' Violated Me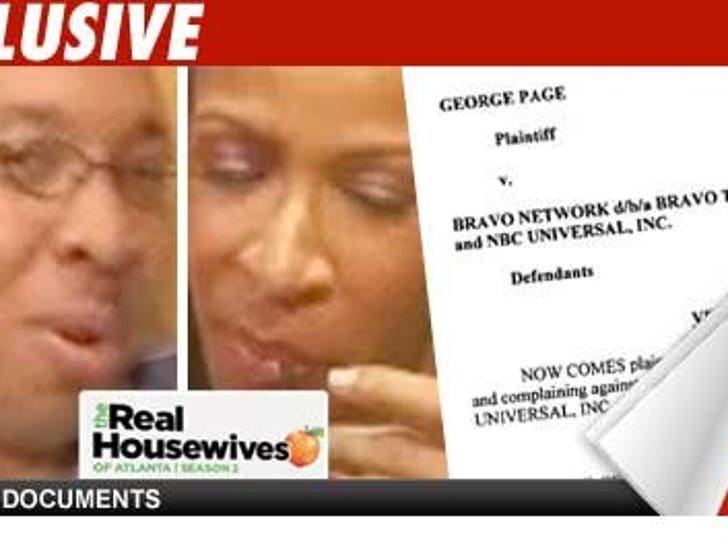 It's not just diva drama on "The Real Housewives of Atlanta" -- a man featured on the hit series says the show made him look like a big 'ole dork ... and now he's suing.


George Page says a clip aired on "Housewives" of him on a five-minute speed date with Sheree Whitfield in Atlanta. In the clip, Page is seen telling a really corny joke to Sheree while equally corny music and sound effects play in the background.
In the lawsuit, filed last week in State Court in Chicago, Page says he never gave permission to Bravo to plaster his face all over the tube -- and was even assured by producers that he would be edited out of the show.
Page is suing Bravo and NBC for at least $50,000 for infringing on his Right of Publicity and for causing him "emotional distress."
More Housewives of Atlanta