'Real Housewife' Loses House, Still a Wife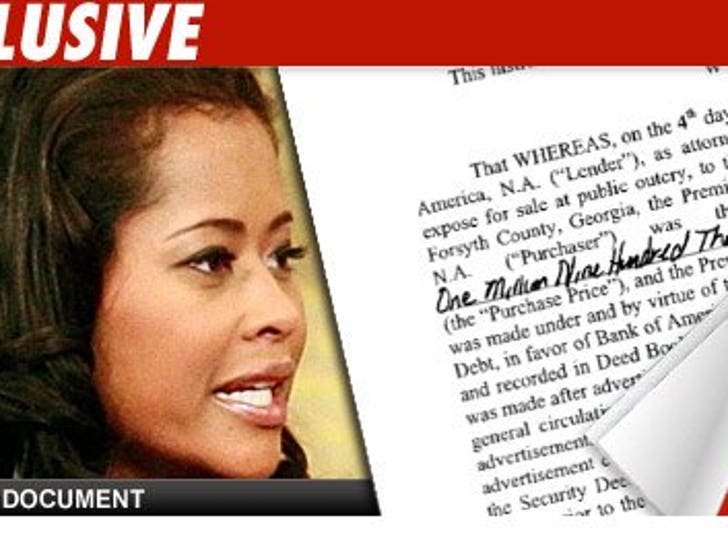 Lisa Wu-Hartwell needs a "Big Poppa" of her own ... the real housewife of Atlanta just lost her real big house in Atlanta.
TMZ has learned Hartwell and her husband, former Oakland Raiders linebacker Edgerton Hartwell, were booted from their multi-million dollar Georgia mansion last week -- after the couple defaulted on their loan and the bank sold it shortly after.
Hartwell's rep tells us the couple was in talks with the lender to restructure the loan because the home had lost value -- but that failed. They originally bought the place for $2.9 mil back in 2007 -- but the bank only got $1.9 mil when they resold it this month.
The rep says "Ed and Lisa are fine. They have settled in their [new] home, that sits on 10 acres and they OWN it!"