Pauly D & Ronnie -- 121 Carats of Diamonds Later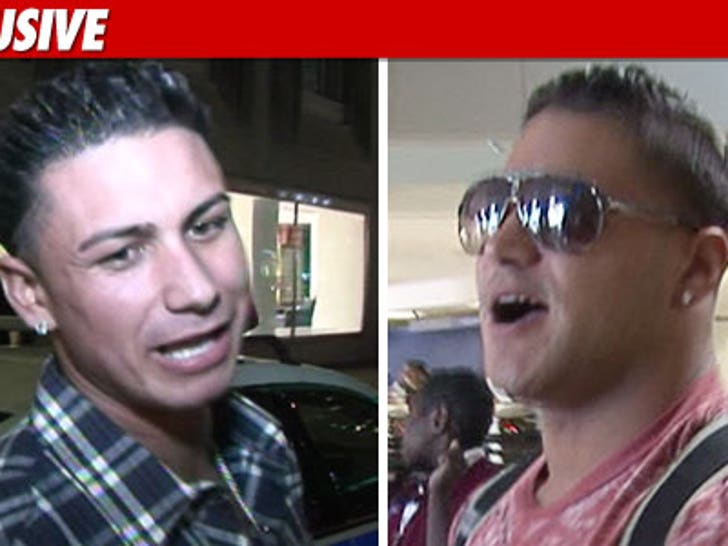 MTV might as well be paying Pauly D and Ronnie in diamonds -- because the "Jersey Shore" twosome recently bought a ridiculous amount of the shiny little rocks ... 121 carats worth ... TMZ has learned.
Sources tell TMZ Pauly D stopped by Manhattan Jewelery Co. (which is actually in Boston) earlier this month and bought a Breitling Super Avenger watch complete with 34 carats in diamonds ... and that's just the tip of the ice-berg.
We're told Pauly has since been back to MJ's multiple times ... pocketing a 65-carat diamond necklace, a white gold Rolex, and a custom G-Shock watch covered in 10 carats of diamonds.
Ronnie was tad bit more modest -- only walking home with a 12-carat, white gold rosary and a Breitling Super Avenger watch with 12 carats of diamonds.
Sources close to Pauly tell TMZ, "Pauly has always worn the finer things in life, never the costume jewelry because that would be a situation."