Travis Barker Drums Up Cash for Injured BMX Stars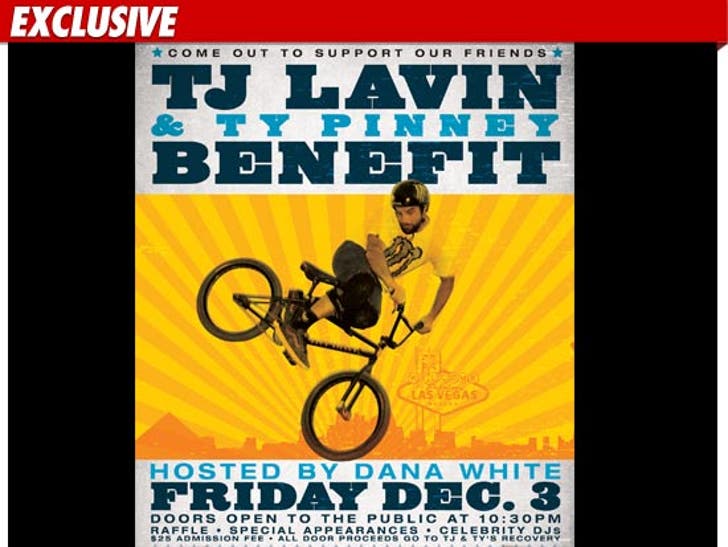 Travis Barker will give you his drums ... Rob Dyrdek will let you into his Fantasy Factory ... and a Phillies star will teach you how to hit -- all to help 2 badly injured BMX stars pay for their medical bills.
UFC Prez Dana White is hosting a benefit at Vanity Nightclub in Vegas this Friday to raise money for TJ Lavin and Ty Pinney -- who each wound up in a coma in separate accidents last month.
Barker, Dyrdek and Shane Victorino are just some of the stars helping out -- we're told a bunch of celebs are also pitching in.
As for the BMXers -- Lavin is recovering slowly at home. Pinney is currently at a rehab therapy center in Vegas.