Mark Wahlberg -- I Could Knock Out Manny Pacquiao
Mark Wahlberg
I Could Knock Out
Manny Pacquiao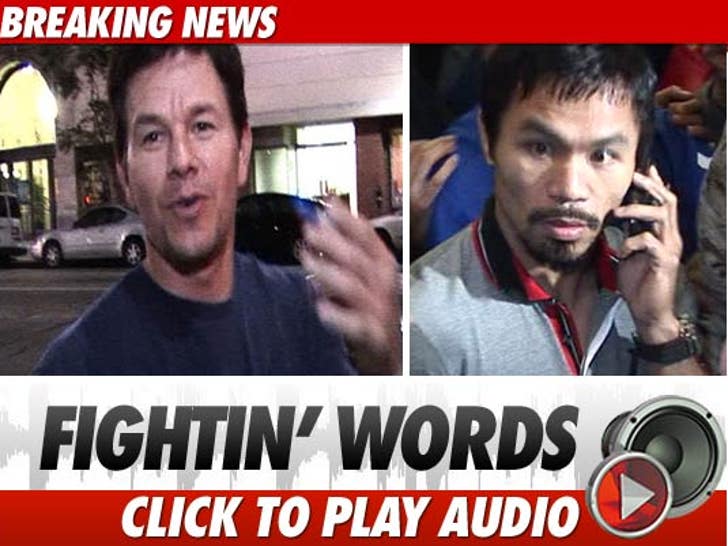 Mark Wahlberg claims he's had so much real-life fighting experience -- he could knock out Manny Pacquiao ... if he could catch the dude with a suckerpunch.
Wahlberg was on the "Dan Patrick Show" this morning -- where he revealed that he "clocked" a guy in a L.A. nightclub recently ... and "fish hooked" some guy's eye socket during a rumble at a Patriots-Jets football game a few years ago. Crazy violent stuff.
But the most shocking part -- Wahlberg, who trained as a boxer for his new movie "The Fighter" -- thinks he could K.O. Manny Pacquiao ... if he could land a suckerpunch to the side of his head.
Wahlberg explains, "If I can choke him and wrestle him than that's it ... but I don't want to be, you know, getting picked apart by him ... that's not a good call."