PGA Star Punches Mark Wahlberg
PGA Star
Punches Mark Wahlberg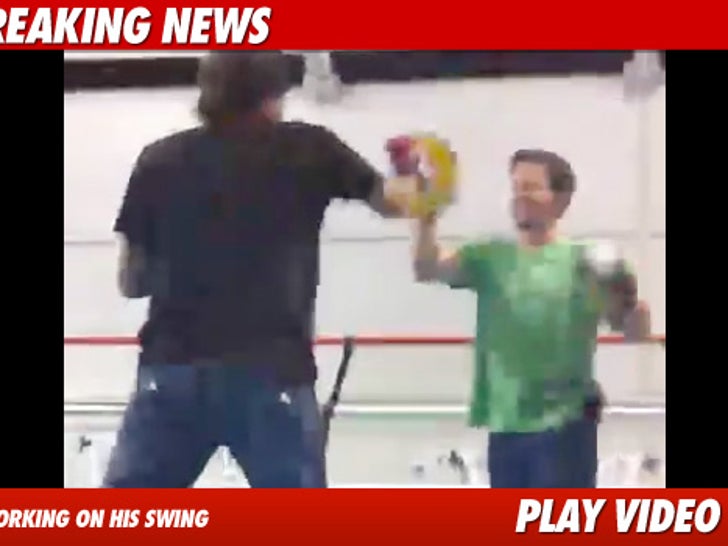 PGA star Bubba Watson doesn't just hit golf balls ... he also hits movie stars -- and last night he stepped into the ring with Mark Wahlberg for a one-on-one boxing lesson.
Watson -- who's in L.A. to play at Tiger Woods' tournament this week -- somehow ended up at a boxing gym with the actor last night ... so Bubba threw on some gloves and unleashed the fury.
During the session, Mark taught Bubba how to throw a 1-2 combo -- he didn't teach the golfer that you're not supposed to wear jeans in a boxing ring.