Kobe Bryant & Prez Obama -- One-on-One?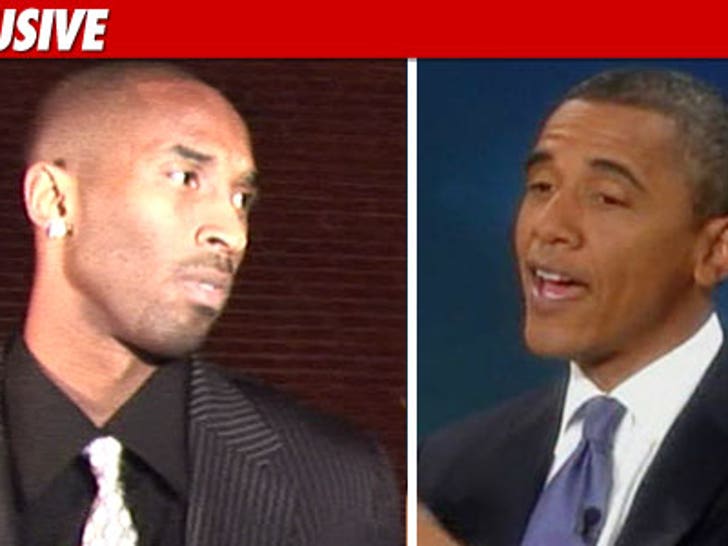 When the L.A. Lakers take their talents to D.C. to meet President Obama next week they'll follow in LeBron James' footsteps -- holding the summit at a Boys and Girls Club ... TMZ has learned.
According to sources close to the Lakers ... Kobe Bryant and co. will hook up with the Prez at a Washington, D.C. area B&G Club -- yet to be named -- instead of their usual stop at the White House.
You'll remember LeBron (in)famously announced he was leaving Cleveland at a B&G Club.
Now, we know most B&G clubs have basketball courts ... and we know how much Obama loves b-ball -- so, could a one-on-one showdown be in the works? Lakers reps are tight-lipped about the meeting.
But we're thinking Kobe might want to lace up his Nikes.