Khloe to Barack Obama -- I'm a Big, Big Fan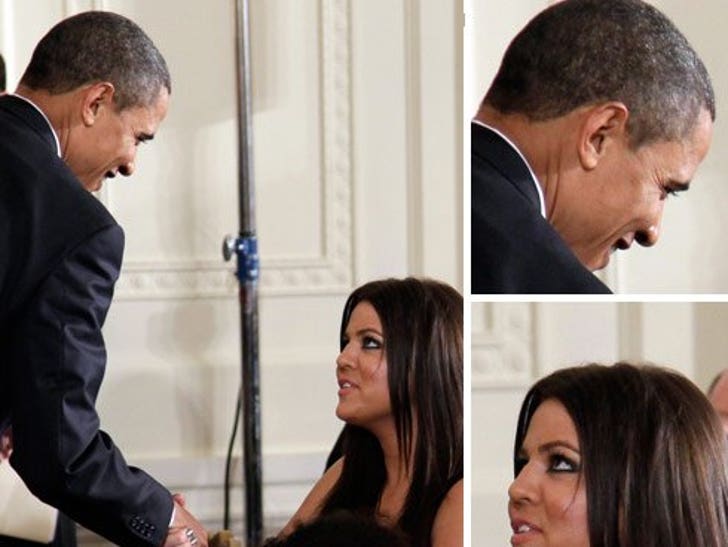 Dateline Washington, D.C. Time: 3:08 PM. Subject: Decline of Western Civilization. Khloe Kardashian gets face time with President Barack Obama.
We kid. Khloe is there because her husband, Lamar Odom, is there with his L.A. Lakers teammates to celebrate their 2009 NBA championship.