Favre Accuser: I Won't Sue If NFL Suspends QB
Favre Accuser:
I Won't Sue if
NFL Suspends QB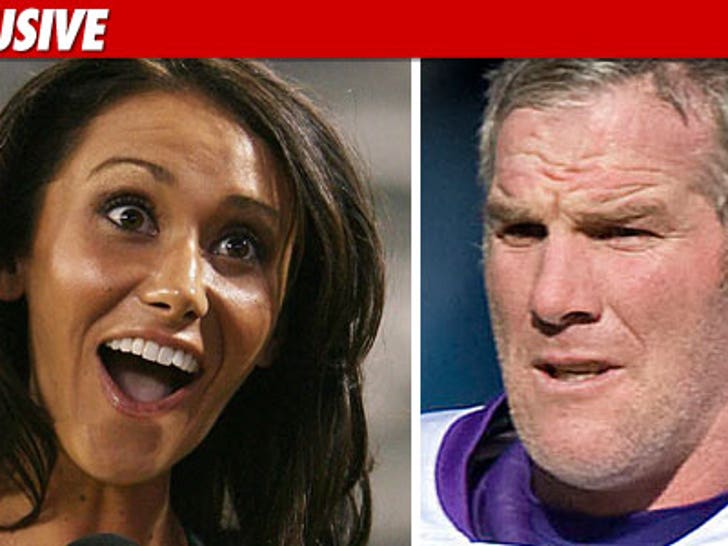 The former NY Jets sideline reporter who claims Brett Favre sent her cell phone pics of his wang claims she will not pursue legal action against the legendary QB ... as long as the NFL suspends him.
Jenn Sterger's rep just appeared on the "Dan Patrick Show" and said, "If the [NFL] commissioner suspends Favre and puts him in a program to make sure this doesn't happen again ... 100 percent ... Jenn would not pursue any litigation against Favre, against the Jets, against anybody."
Sterger's rep also insists Brett's agent tried to pay Jenn off before the story first appeared on Deadspin.com -- saying, ""He asked me is there a specific figure you had in mind to make this go away."
Brett has denied ever sending Jenn any photos of his MVPenis.