UFO Expert -- On Board with NBA Star's Theory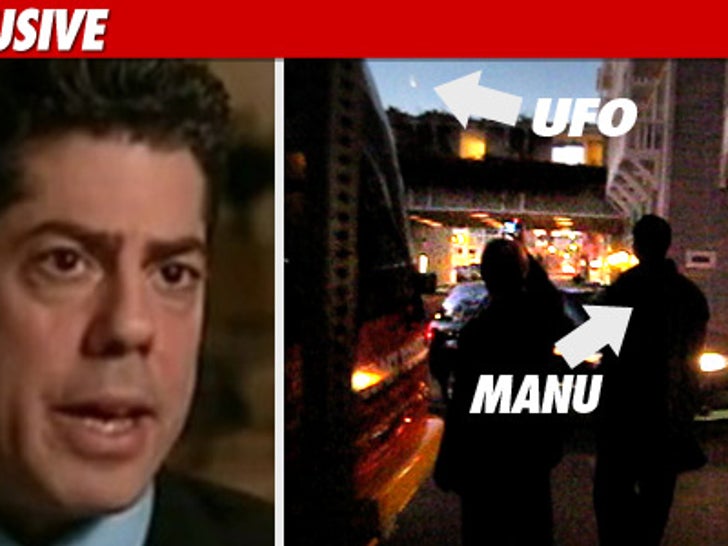 Here's a shocker -- a UFO expert is actually agreeing with San Antonio Spurs star Manu Ginobili ... that the unidentified flying object the NBA star saw earlier this month was NOT an alien spacecraft.
UFO aficionado Robert Kiviat -- the executive producer of "Alien Autopsy (Fact or Fiction?)" -- tells TMZ ... he believes the bright objects Manu spotted over L.A. on December 1 were most likely "from Earth, not a distant planet."
Kiviat says the objects appear to have "avoided crashing into the ground by making some sort of course corrections" ... therefore "one strong possibility is the UFOs were experimental military craft."
According to Kiviat, he believes the objects were part of "some sort of military test and farther away from the area than they appear."
So case closed ... or IS IT??????