The Biggest Guest at Nicole Richie's Wedding
The Biggest Guest
At Nicole Richie's Wedding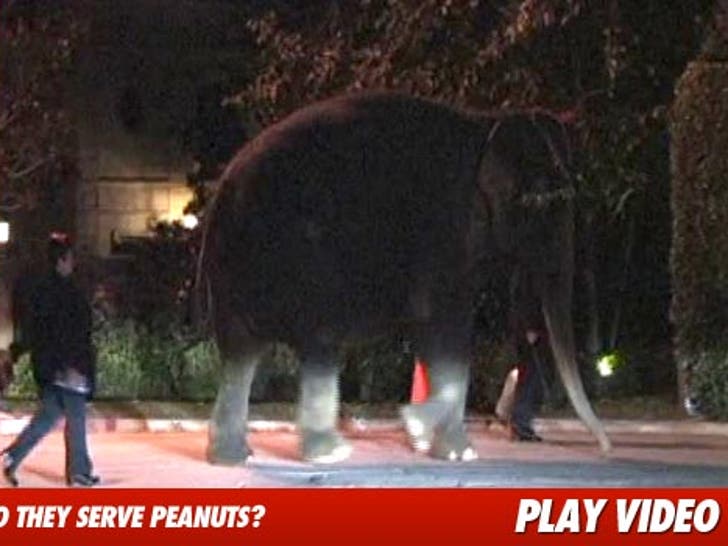 In all likelihood, you have never seen video of an elephant getting cleaned and dressed to go to a wedding -- but now you have!!!
This lovely creature was spotted outside the wedding of Nicole Richie and Joel Madden, being brushed and fitted with some kind of headwear before being led into the festivities.
We're sure the elephant will remember this day for years to come.