Vikings' Snow Shoveling Fans Get Filling Offer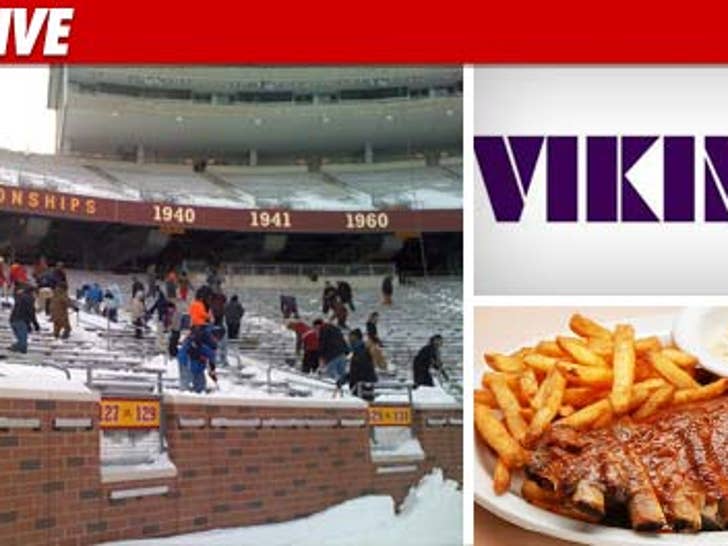 Minnesota Vikings fans are busting their humps right now ... shoveling snow out of a stadium to get it ready for Monday Night Football -- and a local eatery wants to give 'em free grub for digging deep.
Gus Tinucci, owner of Tinucci's, tells TMZ he wants to support fans who are clearing out TCF Bank Stadium so the Vikings can battle the Chicago Bears. You might remember ... the Metrodome's not really an option.
Gus says he's waiting for the Vikings to give him the thumbs up so he can dish out the "Randy Moss Special" -- it's the same menu Randy blew up about before he got traded.
-- BBQ Pork Ribs
-- Round of Beef
-- Chicken
-- Pasta Alfredo
-- Cole Slaw
-- Rolls w/ Butter
As Gus put it, "They can't shovel snow all day and not feed them."