Oksana Grigorieva, Mel Gibson -- Custody On the Line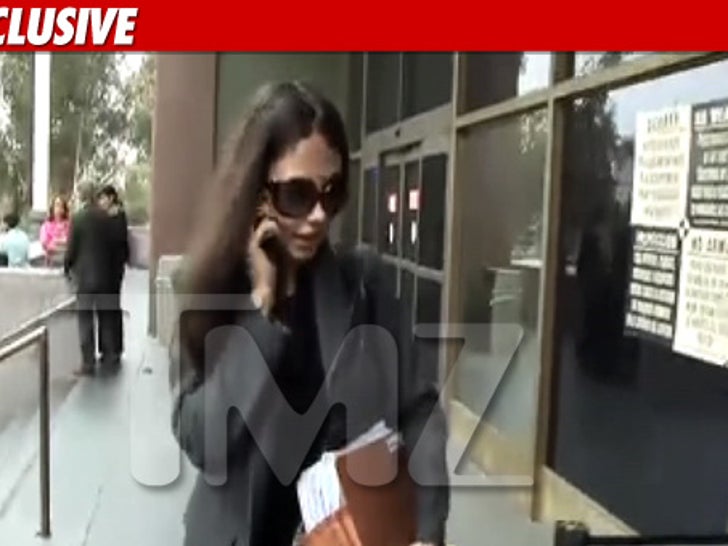 TMZ just shot this picture of Oksana Grigorieva strolling into court for a hearing that will determine who ends up with custody of Lucia -- Oksana or Mel Gibson.
-- Oksana filed papers asking Judge Scott Gordon to invalidate the mediation agreement she signed with Mel back in May, which would eventually give both of them joint custody of their daughter. Oksana is asking for sole custody and wants the judge to strip Mel of all overnight visits and only give him monitored visitation of Lucia.
-- Mel then filed his own legal papers, asking the judge to maintain the status quo and not void the May agreement. But Mel's lawyers argued in legal docs ... if the judge does void the custody agreement, they want him to strip Oksana of custody and overnight visits altogether, because they believe she's shown she's unstable and potentially harmful to Lucia.
We're told the judge will take testimony today, and then noodle over what he's going to do.
UPDATE 1:42 PM PT: Mel has arrived at the courthouse.