Tito Ortiz Completely Tanks Over Gas Problem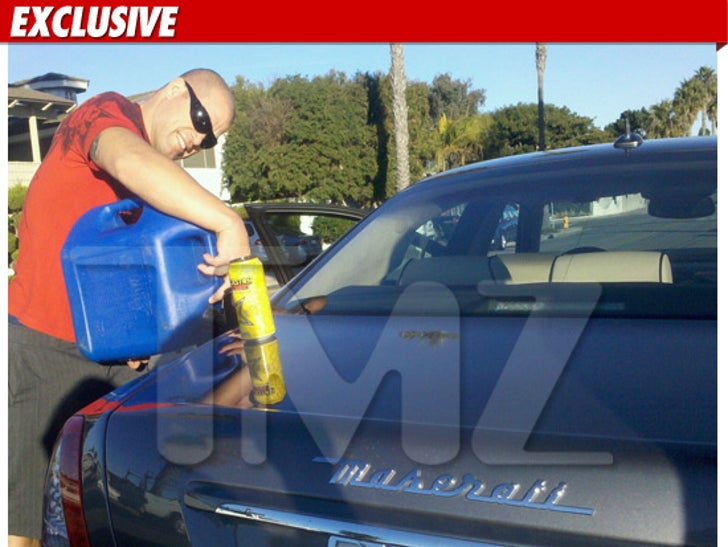 Tito Ortiz found himself stranded on the side of the road in O.C. last weekend ... after his Maserati ran out of gas -- but lucky for him, the UFC bad boy was able to score some help from the locals.
It all went down Sunday afternoon -- we're told a passerby recognized Tito ... and was able to come up with a portable fuel tank to help the famous fighter bring gas back to his car half-a-mile away.
According to our source, Tito rewarded the local handsomely ... with a solid handshake. Thanks?