Snooki -- Tanning Sesh Shores Up $11,000 Pay Day
Snooki --
Tanning Sesh Shores Up
$11,000 Pay Day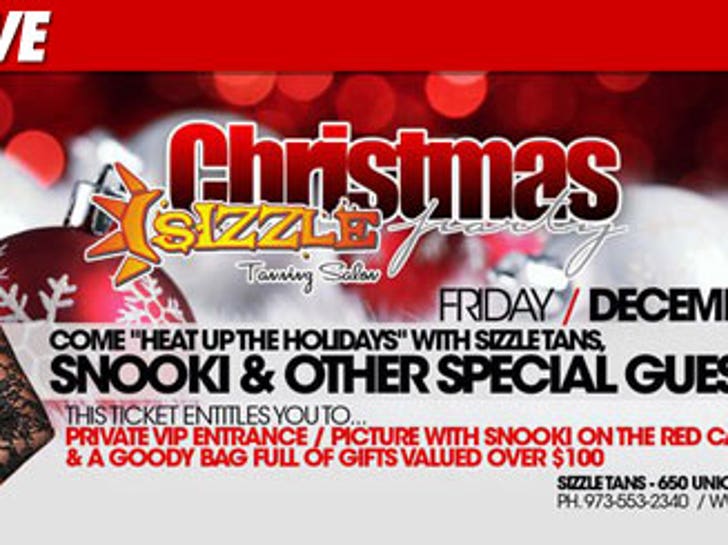 Snooki is set to rake in $11,000 for two hours of work -- and if that's not depressing enough ... it's all to promote a small town tanning salon.
Snooks is scheduled to appear at a holiday party Friday night at Sizzle Tanning Salon in Totowa, New Jersey -- and sources tell us she'll be sitting on a throne for two hours ... before getting paid enough to buy a car.
It is the ho-ho-ho holiday season, after all.