Waka Flocka Search Warrant -- Guns, Gangs & Ganja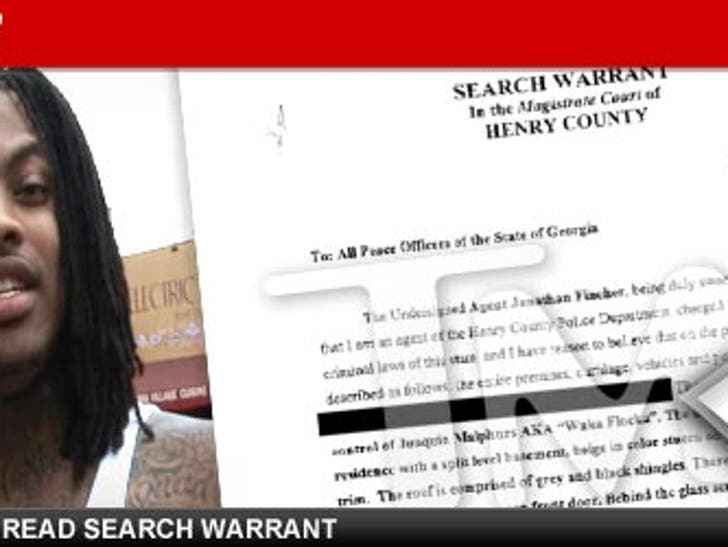 TMZ has obtained the search warrant executed during a police raid at rapper Waka Flocka's Georgia home this morning -- which cops claim turned up drugs, guns ... and ended in at least two arrests.
According to the docs, obtained by TMZ, cops were on the lookout for "marijuana, articles, pictures, and communications relating to gangs and gang paraphernalia."
Cops tell TMZ, they ended up finding marijuana, prescription drugs, and two firearms. We're told Waka wasn't home at the time but another rapper Gucci Mane was handcuffed at the scene -- and eventually freed.
Cops say two other men in the house were arrested and charged with possession of less than an ounce of marijuana.
As for Waka -- law enforcement sources tell us they confiscated the guns -- a Kel-Tech .223 caliber sub gun, and a Taurus .40 caliber semi-automatic -- as well as prescription drugs from his house.