Winona Rider tells GQ Mel Gibson Told Anti-Semitic and Homophobic Gay Joke at Party
Winona:
Mel ... Loathsome Homophobe, Anti-Semite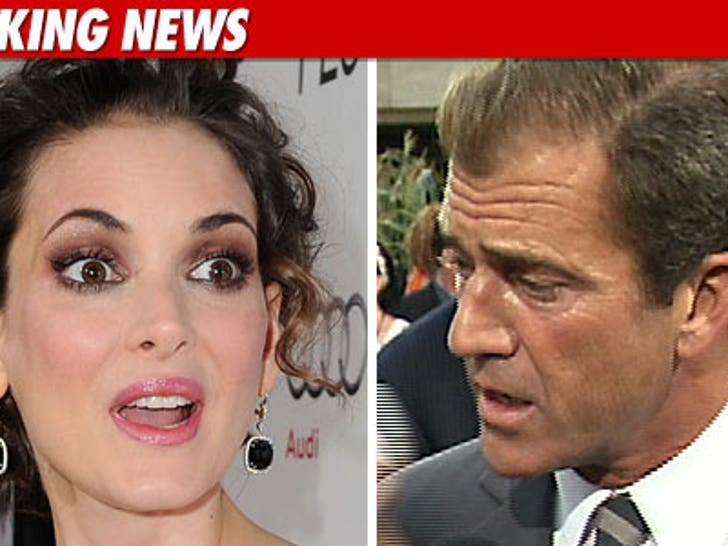 As if more proof were needed, Winona Ryder just revealed more evidence of Mel Gibson's bigotry.
In an interview with GQ, Winona recalls, "I remember, like, fifteen years ago, I was at one of those big Hollywood parties. And he was really drunk. I was with my friend, who's gay. He made a really horrible gay joke. And somehow it came up that I was Jewish. He said something about 'oven dodgers,' but I didn't get it. "
Ryder said at the time she had no clue what Mel was referring to, adding, "He's anti-Semitic and he's homophobic. No one believed me!"
Mel's rep had no comment.