Tori Spelling -- Upright ... But Barely
Tori Spelling
Upright ... But Barely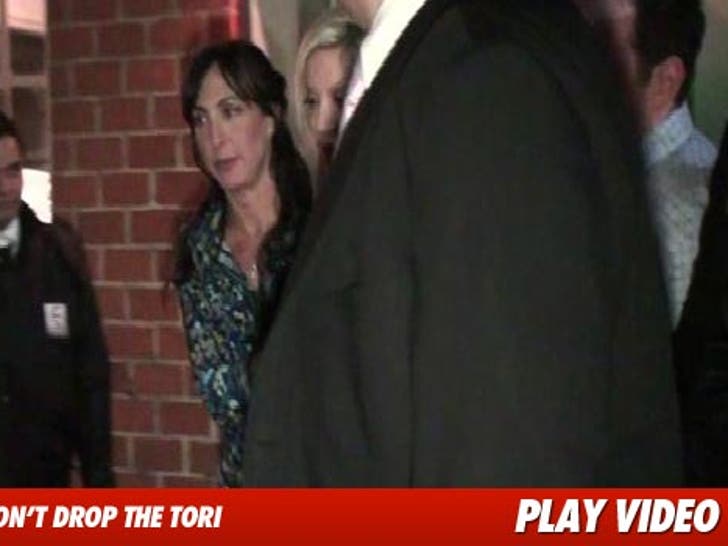 Tori Spelling needed all her focus -- and the help of a few close friends -- to walk the short distance from Mr. Chow to her car last night in Bev Hills.
One of Spelling's friends can be heard preparing Tori to walk ("1, 2, 3") ... before three friends guide her to a waiting vehicle.
Someone is enjoying the holiday spirit ... or spirits, perhaps.