Snipes, T.I., DMX, and Cam -- Present-less for X-Mas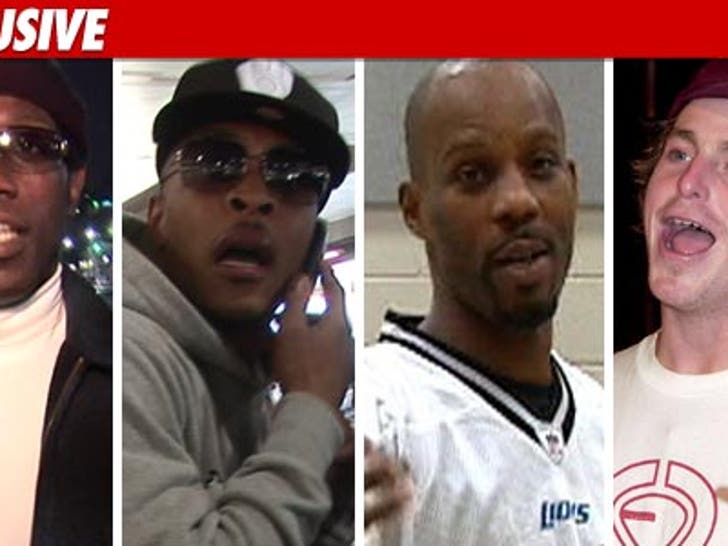 Incarcerated celebs Wesley Snipes, T.I., DMX, and Cameron Douglas are on the naughty list this year (obviously) so Santa won't be paying them a visit ... in fact, they won't get any gifts whatsoever.
Federal prison inmates are prohibited from receiving any gifts from the outside world ... but they can still accept visitors ... and even make a few extra phone calls to relatives.
According to law enforcement, the Scrooge-tastic anti-gift policy is for safety and security reasons -- but all it does is make us sad.
You're a mean one, Mr. Clink.