Gene Simmons -- Hard Proof He Banged 5,000 Chicks
Gene Simmons
Hard Proof
He Banged 5,000 Chicks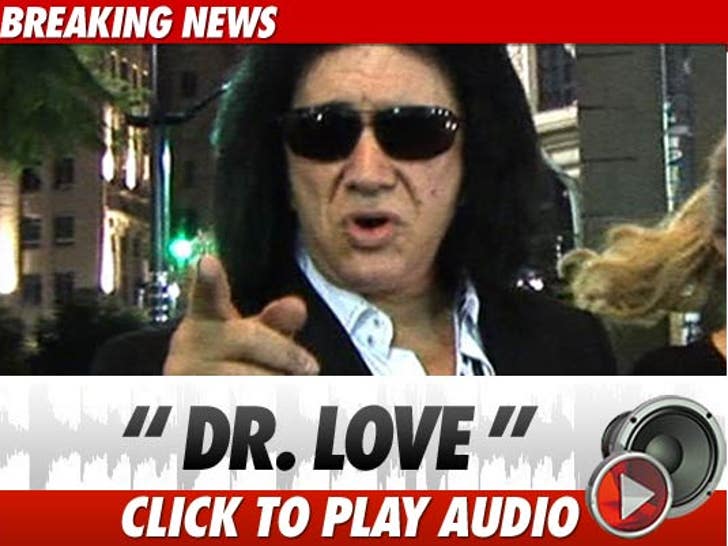 Gene Simmons not only claims to have knocked boots with around 5,000 women in his lifetime -- dude claims he can prove it ... saying he took Polaroid pics of practically EVERY SINGLE ONE.
During a kiss and tell session on the "Woody & The Wake-Up Call" show today on WCOL -- Gene says he took "Polaroid photos of the ladies who graced the bed in my room" during his 37 years of touring with KISS.
Gene then copped to having "right under 5,000" Polaroid snapshots of his conquests -- with each woman holding the key to the hotel room where Gene conducted the coitus.
Coffee table book, anyone?