Lindsay Lohan -- The Chick Touched Me First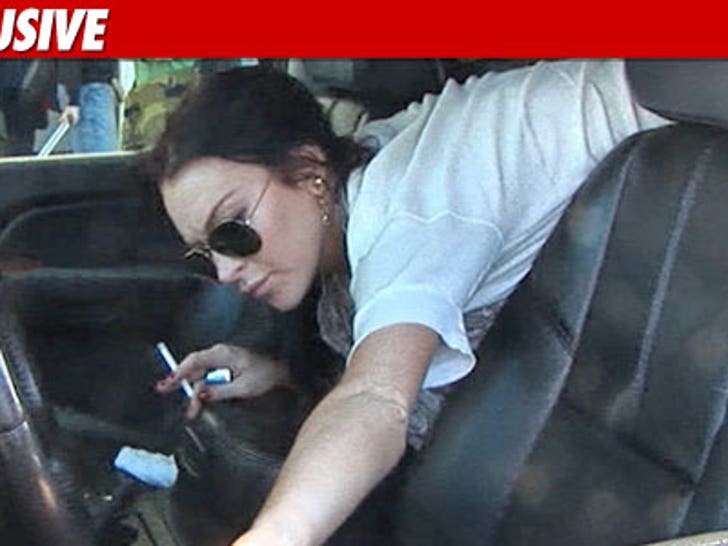 Lindsay Lohan claims she did NOT strike first in a physical altercation with a female staff member at the Betty Ford Clinic ... but she did push back ... this according to sources close to LiLo.
Lindsay is telling people close to her ... the drama unfolded when she arrived to the BFC on December 12 roughly ten minutes after her curfew.
Lindsay claims when she walked into the BFC -- a female staff member was "unfairly" scolding her about the situation ... and demanded the actress take a drug/alcohol test. We're told it was during the heated exchange that the woman "put her hands on Lindsay."
Lindsay claims she told the woman, "Take your hands off of me" and then "pushed back."
As we previously reported, local police received a call at 1:03 AM for "hand-to-hand battery" -- and LiLo was named as a suspect. The staffer wants LiLo prosecuted for criminal battery.
We're told Lindsay feels the staffer has had it out for her for a while ... and with LiLo reaching the end of her stay at the clinic, the actress believes the staffer was looking for a final confrontation.