Cop in Gibson DUI: Mel's Anti-Jew, and Pro-Sheriff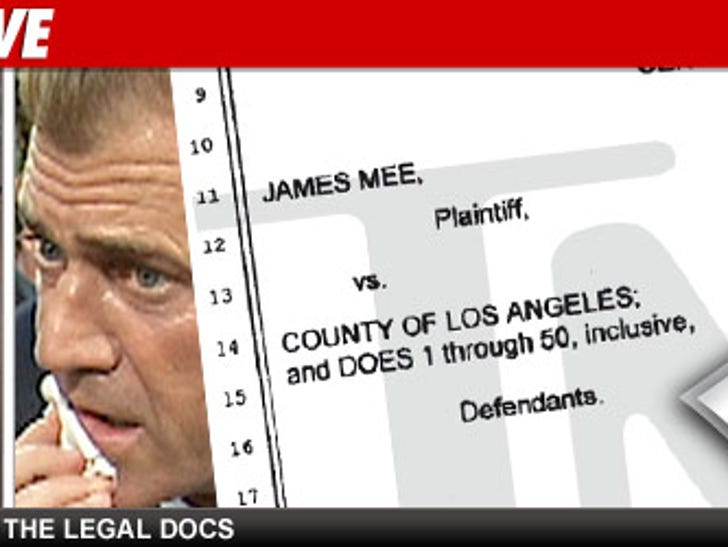 James Mee -- the L.A. County Deputy Sheriff who arrested Mel Gibson in 2006 -- has lashed out at his department in new legal papers, claiming Mel represented the Sheriff when he hurled those now-famous anti-Semitic slurs.
In the legal docs, Mee's lawyer says at the time of Gibson's arrest, the actor was a spokesperson for the L.A. County Sheriff's Star Organization, and was close friends with the Sheriff himself, Lee Baca.
Mee recounts that during the arrest, Gibson shouted at him that he was a "f**king Jew" and that "The Jews are responsible for all the wars in the world."
Mee claims Gibson's ties with the Sheriff were so strong that he was representing the Department with his comments. And Mee reiterates in the docs that he was singled out for the leak of the information to TMZ.
Mee claims he was mercilessly harassed by his Department after TMZ published the story and the Department singled him out as the alleged leak from the get-go, even though there were other people who could have done it.