Deputy Who Busted Mel Gibson Sues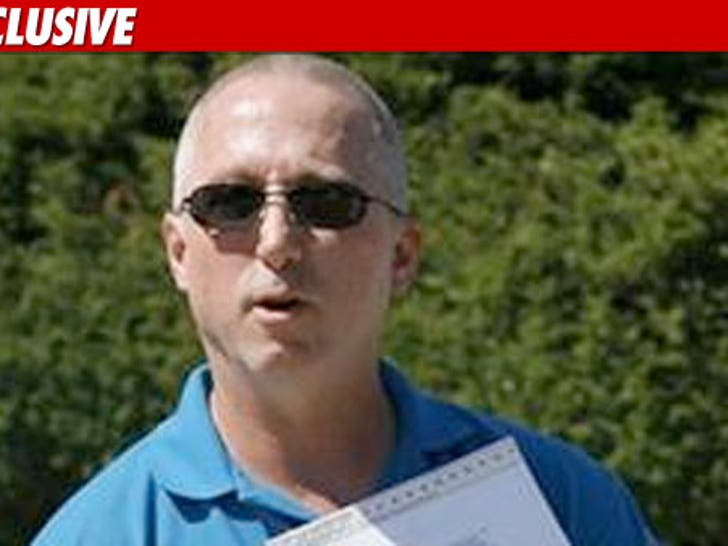 The L.A. Sheriff's Deputy who arrested Mel Gibson in the infamous 2006 arrest is suing the County of L.A., claiming he's the victim of retaliation.
In the lawsuit, Deputy James Mee claims at the time of his arrest, Gibson was a spokesperson for the L.A. County Sheriff's Star Program and had filed a public service announcement for Sheriff Lee Baca, whom Mee says was Gibson's "close friend."
Mee claims he was "unjustly denied" a promotion -- the result of "religious discrimination and retaliation for plaintiff's religion and his report of anti-Semitic remarks by [Gibson]."
You'll recall, TMZ broke the story of Gibson's anti-Semitic rant. Mee is Jewish.
The suit claims Sergeant Tracy Palmer erased a videotape involving the arrest of Gibson. Sources tell TMZ Mee has said the alleged video shows Gibson out of control at the jail after his arrest. Mee has told people the tape shows Gibson screaming at the top of his lungs and pacing in the cell.
TMZ has independently confirmed there was indeed a videotape of Mel at the jail -- the cameras are mounted and trained on the booking area in the Lost Hills jail.
This is the first time Mee has revealed at length the events of July 28, 2006. He claims, as TMZ first reported, he documented Gibson's tirade in his initial report but was ordered by superiors to rewrite the report, deleting the slurs. The lawsuit -- filed by attorneys Etan Lorant and Yael Trock -- goes on to say the original 4 pages in Mee's report were published by TMZ.
Mee says he was immediately targeted as the alleged TMZ leak, despite the fact that other non-Jewish deputies had access to the 4 pages. Mee says he was unmercifully interrogated, received a negative job performance report and claims it was all the result of religious discrimination.
Mee says the department launched several investigations targeting him, to determine if he was the TMZ leak. Although Mee didn't mention it, the Sheriff's Department secretly obtained search warrants for the work and home phone records of Harvey Levin. The Sheriff's Department has never determined who leaked the document.
Sheriff's spokesperson Steve Whitmore tells TMZ, "We are looking forward to telling the whole story and the whole story is not being told in this lawsuit. Ethnicity and gender have nothing to do with any of this. An investigation was launched by the Sheriff's Department to try and discover who was leaking official documents without authorization. That is a crime."