Lindsay's Alleged Victim Will Refuse to Cooperate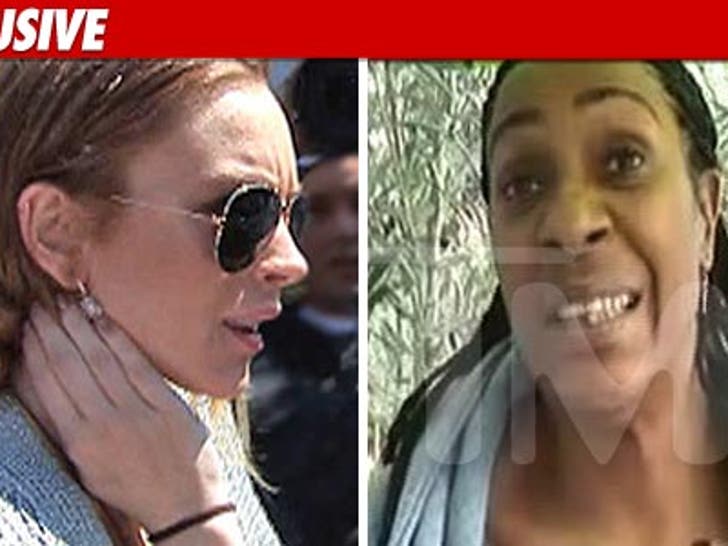 The ex-Betty Ford staffer who claims Lindsay Lohan assaulted her earlier this month will not only drop her criminal complaint, she'll refuse to cooperate with authorities ... TMZ has learned.
Dawn Holland, who told TMZ earlier this week how Lindsay ripped a phone from her hand causing a severe sprain, now says Lindsay should not be prosecuted.
Holland's lawyer, Keith Davidson, tells TMZ, "Dawn will not continue to press charges against Lindsay, nor will she be assisting any further in the investigation or prosecution."
And this is interesting ... we asked Davidson how his client would respond if she's subpoenaed, and he said, "She won't."
Davidson says Holland and Lindsay share a common bond -- they're both recovering addicts, Holland does not want "in any way shape or form to do anything that would violate Lindsay's probation or cause an arrest."
Davidson says, "A crime has quite simply not been committed by Ms. Lohan."