Lohan 'Victim': Lindsay Was Violent, Drinking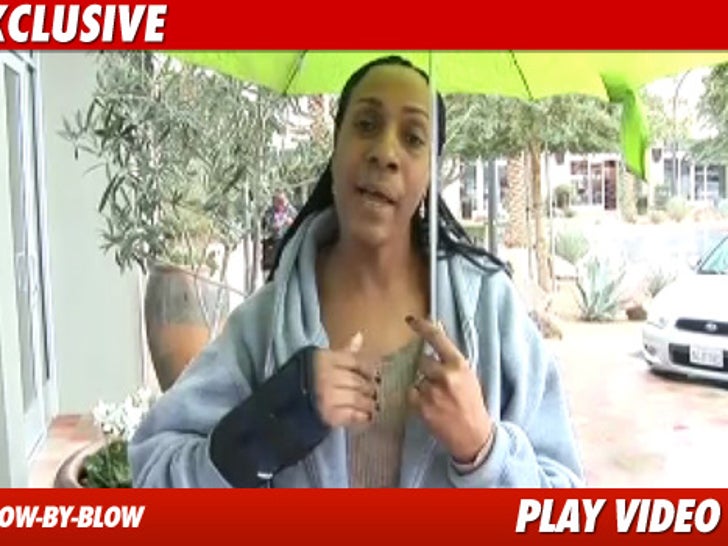 The Betty Ford staffer who claims Lindsay Lohan assaulted her tells TMZ ... Lindsay had been drinking before the incident and hurt her so badly, she's now on workers' comp.
Dawn Holland, who works as a chemical dependency technician at the Betty Ford Clinic, tells us on Sunday, December 12, just after 1 AM, Lindsay and two roommates came home from a night on the town ... violating the curfew policy.
Holland says Lindsay and company jumped a wall, trying to get inside the place she was staying without being noticed. Holland says security stopped the three women, and that's when Lindsay became belligerent and started swearing up a storm.

Holland says she was called to do a breathalyzer on the 3 women, but Lindsay refused and then pushed her. Holland says she went back in the house and Lindsay called 911 on the house phone.
Holland says she picked up another house phone to speak with 911, and Lindsay confronted her again and ripped the phone out of her hand, causing a severe sprain which caused Holland to go out on workers' comp.
Holland says she could smell alcohol on Lindsay's breath.
As for Lindsay's claim Holland touched her first, she says, "I did not touch the woman."